The Verdict
I tried very hard to like cake. I couldn't pull it off. Make pie instead
It was too rich and too dry.
A big risk in buying a book with a picture of a cake on the front and then committing to baking every recipet in the book is that cake is bad. Just generally cake is flavoured like "sugar", it is too cloyingly sweet, it's often uninteresting and there's just too much of it.
This recipe suffers from all of the above.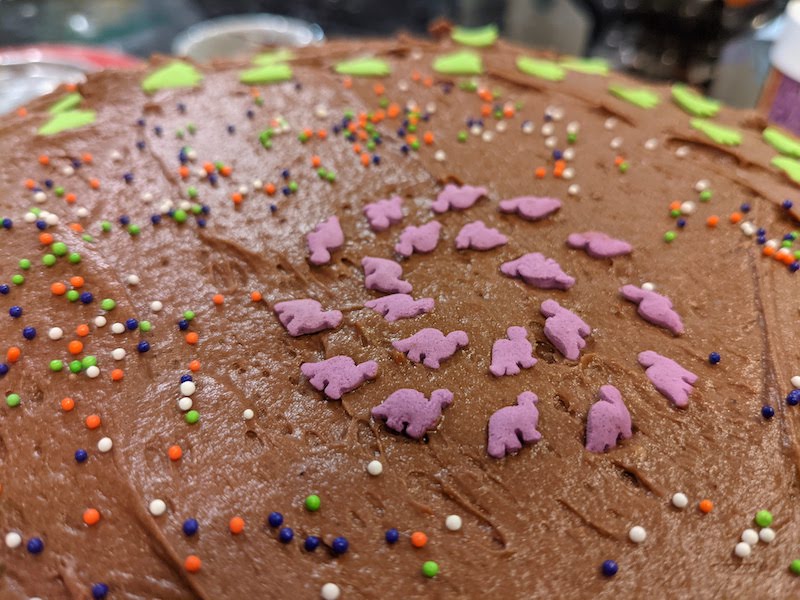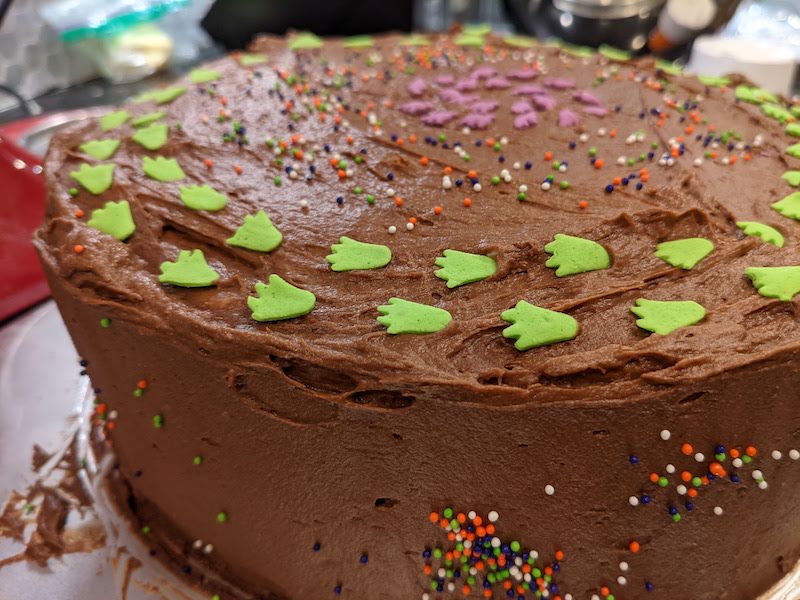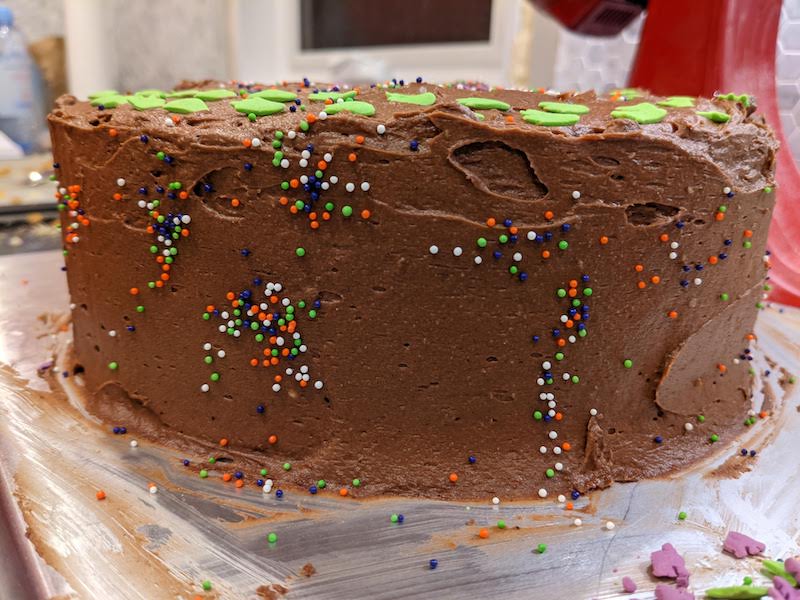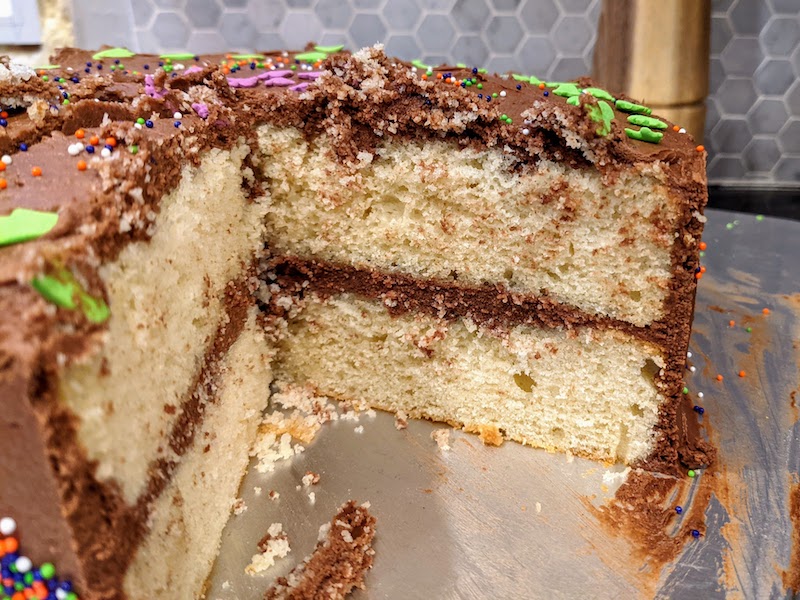 The worst part about this recipe was that it had the potential to be very, very good. Immediately after cutting the layers of cake out of the oven, when it was still warm, we ate some of the cake scraps and they were moist and incredibly flavourful.
Putting some icing on them was 10/10 delicious. Unfortunately after putting together the cake, frosting it, and leaving it covered in the fridge overnight as the recipe suggested, the whole thing became dry, surprisingly less flavourful, and it got that typical spongy and unappealing cake texture.
Shame.