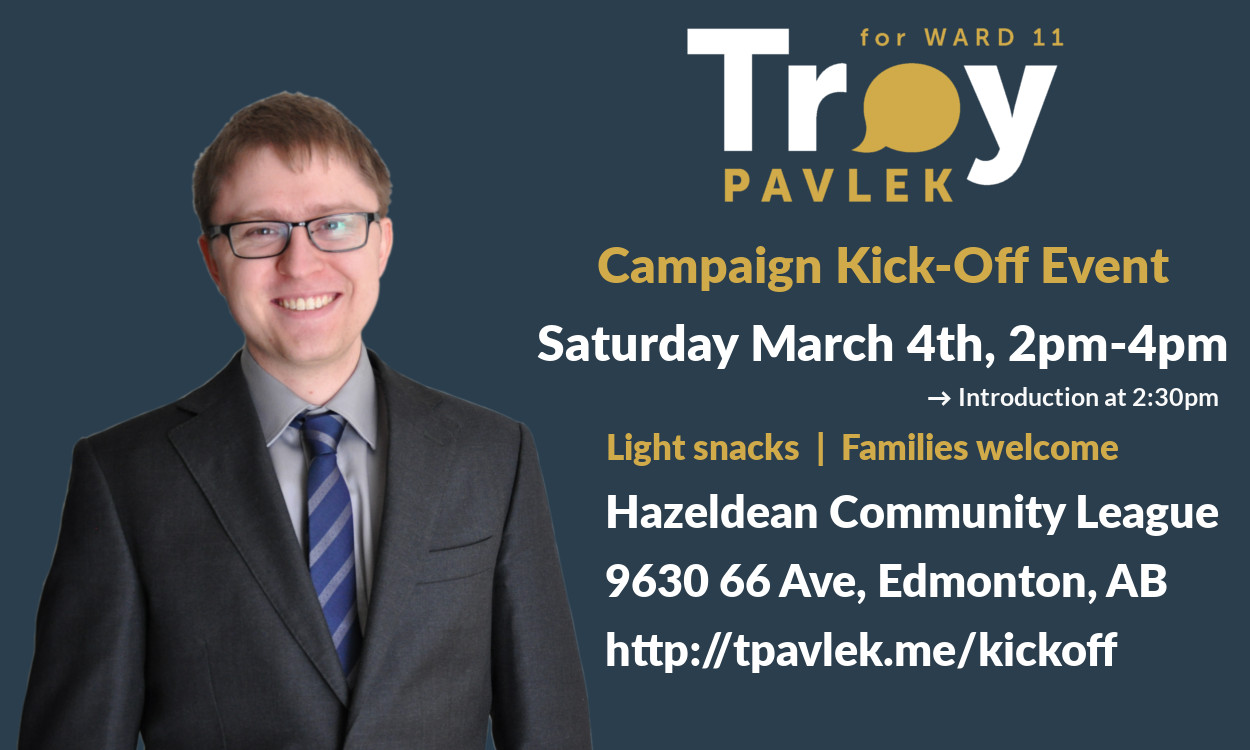 Join Troy and other campaign supporters at Hazeldean Community League Hall on Saturday, March 4th at 2pm. This casual event is the perfect opportunity to meet and get to know Troy.
Light refreshments and snacks - including doughnuts from the incredible Hazeldean Bakery - will be provided. The whole family is welcome, Troy will be bringing his own personal crayon collection to share with the younger crowd.
A scheduled introduction and speeches will begin at 2:30pm, with casual interactions before and afterward.
If you're on Facebook, please check out our Facebook Event. Any questions feel free to drop a line on any of the contact methods below.
Hope to see you there!