The Verdict
They taste a bit too strongly of coconut for me and feel a bit too oily
It really is a stretch to call a breakfast muffin a "dessert", but I'll suspend my disbelief for now.
These turned out much better than we expected. I think if I was to change anything I might go lighter on the coconut oil and replace half of it with a more neutral oil and add more blueberries. The blueberries in this are little balls of happiness.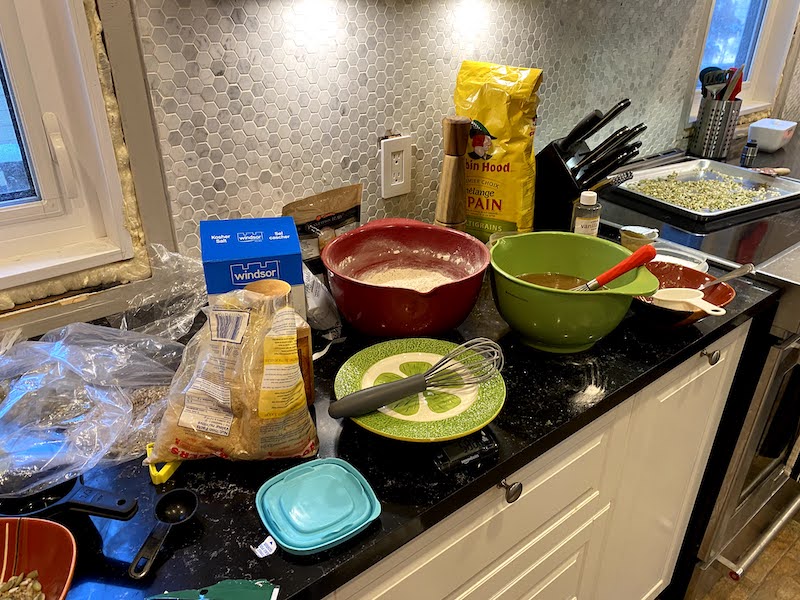 There is nothing exceedingly complicated about this recipe. It is very low difficulty. But, just like a gas, the struggle required to complete a task will expand to fill the available container.
This recipe does that in the form of dishes.
Troy's pro tip
Clean as you go is for suckers.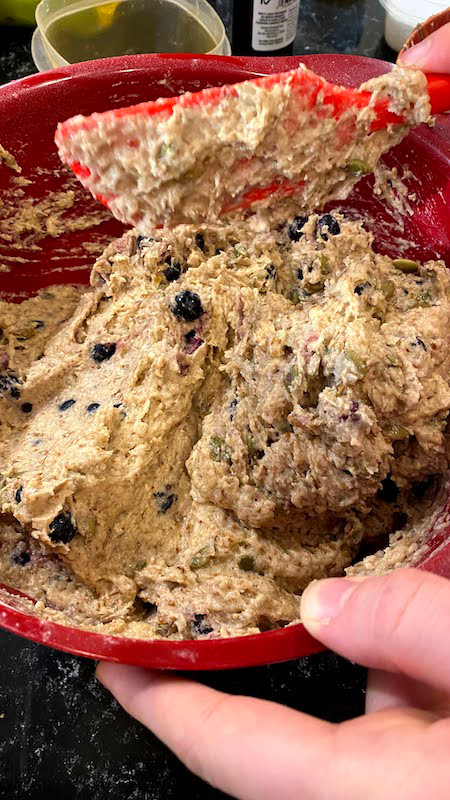 We tried to get some action shots, but the making of all just ended up looking pretty gross.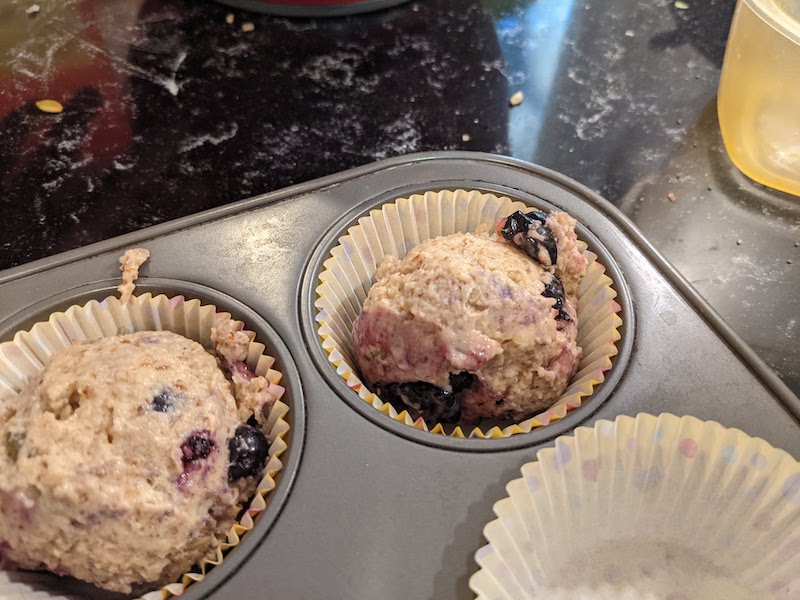 The recipe calls for a "scant 1/2 cup" scooped into each muffin cup. I used about a third cup and that felt like more than enough... I don't know how you get a half cup in there, and there definitely wasn't enough batter.
I'm scant on trust in that instruction.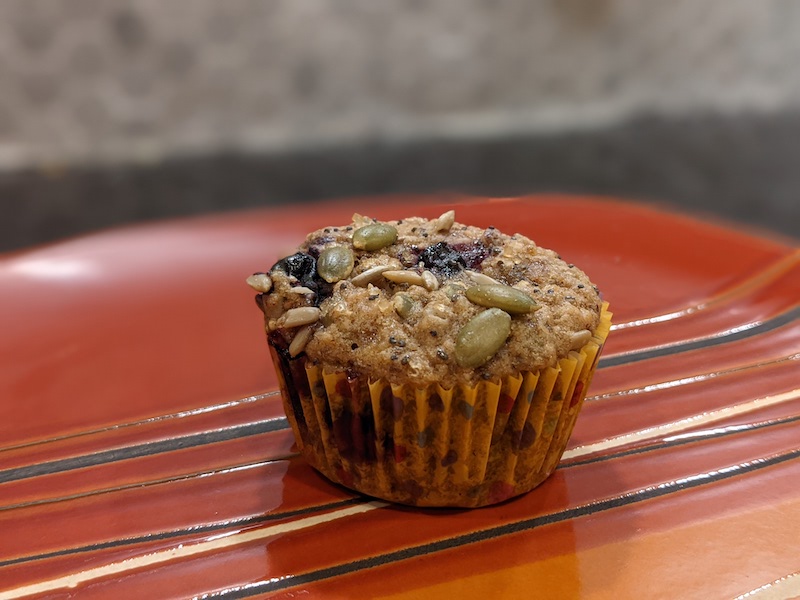 When we shared the results of this recipe we got this photo and review in return: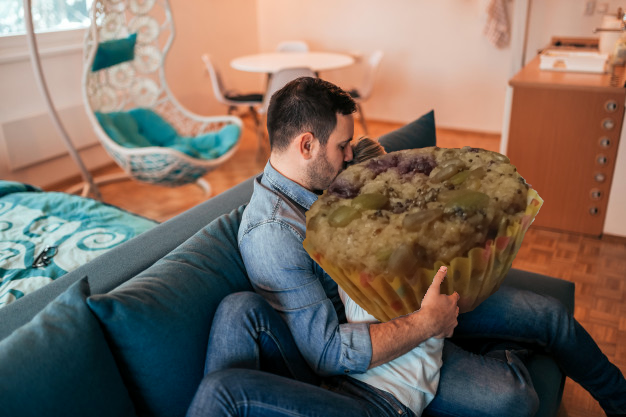 "10/10 moist hearty & delicious would recommend".